2019 Shot Show - "Best New Gear!"
Outdoor Life - "Really Great Product!"
100% Satisfaction Guarantee!
Now With RealTree® Edge
NRA - YHEC Supporter
AmmoLand - "Well Designed!"
Field & Stream - "Outstanding!"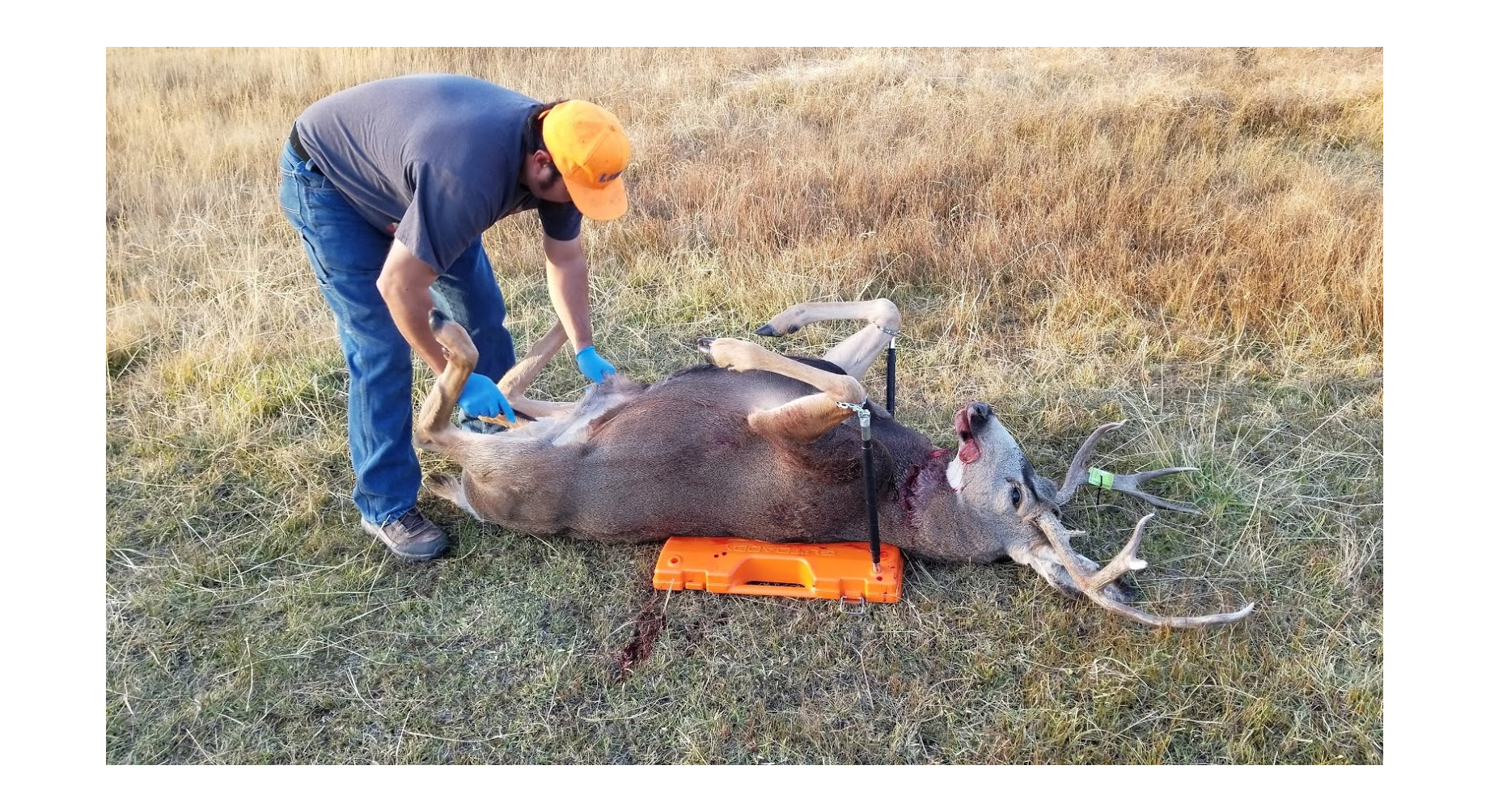 ---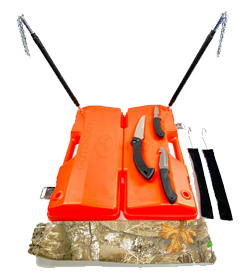 Field dressing made easy. We have created the solution for a safer, faster, and cleaner way to field dress your large game animals. Everyone can use this patented all in one kit, and it will change your field dressing game forever. 
This compact all in one kit has the RealTree™ edge. It was thoughtfully designed with everything from well placed posts to secure the animal's legs in an ideal gutting position, to rib hooks and a set of deluxe knives that includes a skinning knife, gutting knife, and bone saw; all secured in a durable scabbard. 
Take it, Use it, and if you are not 100% satisfied, return it for a full refund. The GUTDADDY case is proudly made and assembled in the USA!
GUTDADDY FIELD DRESSING KIT
AVAILABLE IN TWO OPTIONS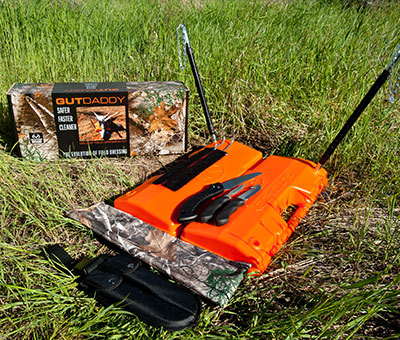 ---
DELUXE KIT WITH KNIVES
Flash Sale Price: $89.90
Regularly
$99.99
SHOP NOW
Hunters Favorite!
Field Dress Your Animal In Minutes
Deluxe Knife Set w/ Bone Saw
Free Knife Sharpener
LEARN MORE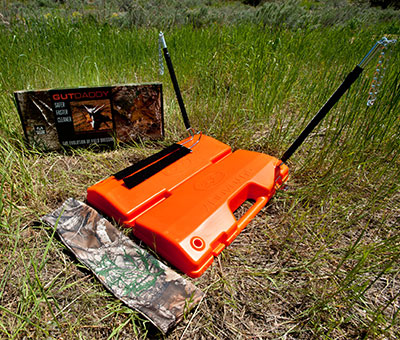 ---
BASIC KIT
Flash Sale Price: $71.90
Regularly
$79.99
SHOP NOW
Field Dress Your Animal In Minutes
Quick & Easy Setup
All-In-One Carrying Case
LEARN MORE
Scroll