---
"A great invention. Makes gutting out a deer SO MUCH EASIER especially if you hunt alone. I have always had a problem with keeping deer on their back and front legs apart. This solved all of the problems!"

— Gerald Casperson, Menominee, MI
---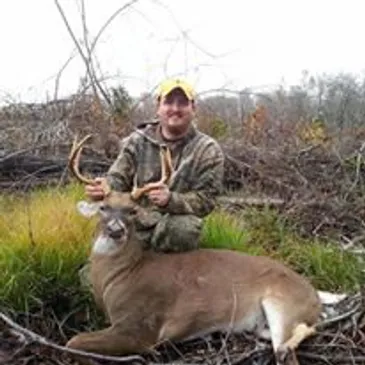 "Love our
GUTDADDY
! Helps make processing our game much easier and safer in the field."
— Christopher Blackburn (
Metalneck Outdoors
), Nauvoo, AL
---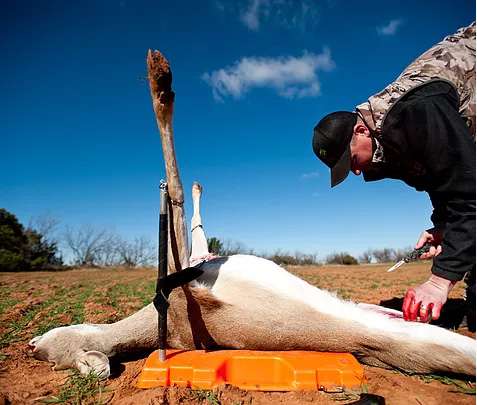 "The
GUTDADDY
is awesome! I was a little skeptical until I used it for the first time. However, it made gutting the deer so easy! I was by myself and it was like having three people there helping me! I used to dread field dressing an animal but not anymore thanks to
GUTDADDY
!"
— Greg Robinson, Hunter
---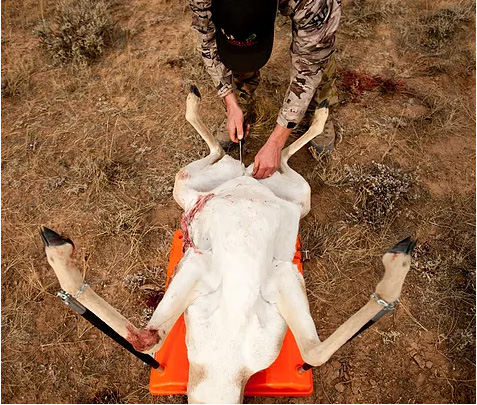 "This product is truly amazing and a must have for any hunter. With the
GUTDADDY
I can gut a deer by myself, safely, and efficiently and not get any blood on me except for my surgical gloves. Once I became proficient in the set-up and use of this process I could gut a deer in roughly three minutes."
— Casey Curnutt, Hunter
---
"
GUTDADDY
has made hunting such a better experience for me. I am a 50+ woman, new to hunting and I killed my first last year. I know without
GUTDADDY
, I wouldn't have been so comfortable handling the animal, and cleaning it in such an efficient way. I highly recommend
GUTDADDY
to anyone. It's so helpful, safe and effective!!!"
— Dana, Huntress
---
"The
GUTDADDY
is a great tool to have. Great for teaching the 1'st time or just when by yourself. Works great on hills. No more para-cord, tent stakes, or looking for logs to help hold my deer belly-up in a workable position."
— Anthony, Hunter